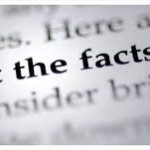 WARNING: THERE ARE FIRMS CLAIMING TO OFFER THE REST REPORT THAT ARE NOT AUTHORIZED TO DO SO. CHECK MANDELMAN MATTERS BEFORE YOU BUY A REST REPORT, I WILL BE POSTING A LIST NEXT WEEK OF THE FIRMS AUTHORIZED TO OFFER THE REPORT.
IF YOU'RE UNSURE ABOUT WHETHER THE FIRM YOU ARE TALKING TO IS AUTHORIZED TO OFFER THE REPORT, PLEASE EMAIL ME AT MANDELMAN@MAC.COM SO I CAN VERIFY WHETHER YOU ARE BEING OFFERED A REAL REST REPORT.
Okay, a lot of people want me to write about the outcomes we've seen when homeowners use the REST Report when applying for a loan modification or to negotiate a short sale. And I suppose they're right to want such an article to be written, because it's undeniable that the REST Report is effective. Moreover, assuming the REST Report shows a positive NPV result, it is the only single thing I've ever seen make a significant difference, so for that reason alone, its track record should be more widely known by those trying to get their loan modified.
At the same time, it's not an easy thing for me to write for a number of reasons.
For one thing, even though I've received numerous emails and phone calls telling me about the successes that homeowners have achieved after using the REST Report, what that means to the next homeowner that uses it… is absolutely nothing. Every single loan modification application received by a lender or servicer is unique… no two are alike, and no two are judged exactly the same way. For another, I have no idea that want happened yesterday will happen again tomorrow.
I know better than anyone, that there are no patterns when it comes to loan modifications being approved, and its worth noting that the report by itself does nothing… homeowners still have to comply with all of the other requirements and document their income, etc. etc. Even so, one day I hear from homeowners that Indymac is "the worst," and the next it's Chase that is modifying nothing. Litton sucks all the time, as I hear it told, but other that that, it seems that it's anyone's guess what will happen tomorrow or the day after that.
I was about to tear into GMAC, but now I hear that they're not foreclosing on anything at the moment, so maybe they knew they were about to be shredded by bloggers everywhere, who really knows. And a new player on the loan modification front, RCS, seems to have bought the loans they now own for the sole purpose of foreclosing… they don't even seem to like the HAMP guidelines.
Still, if there's been a constant in the loan modification game, it's been the REST Report. Homeowners who submit a REST Report to their lender or servicer do in fact get a positive outcome most, if not all of the time. And when they don't get a positive result initially, they have a basis for appeal and escalation and from that process they emerge victorious far more often than not. Truth be told, I have only heard of a handful of cases that don't end happily, although there are certainly many in progress at this time. Each of those are quite the statement, I realize.
But, there are those… including me… that don't think that what passes for a loan modification today is in the best interests of many or even most homeowners, and I would be remiss if I didn't come out and say it loud and clear. Modifying your predatory loan by bringing down the interest rate and extending the term in order to provide a more affordable payment still leaves far too many homeowners so far underwater that it's probably a better option to simply walk away. Home values aren't coming back any time soon, and by that I mean… well, perhaps not in my lifetime… and I'm 49 years old.
At the same time, I fully realize that there are those that have their own reasons to want to stay in their homes, and if they could get a modification that they could live with they'd want to accept it and move on. Sometimes it has to do with kids in the home, other times it's just that people are reluctant to let go… and I do understand and accept the reasons I hear from homeowners no matter whether I personally agree with them or not. If it's important to you, then although I may still try to talk you out of it, it's still important enough for me to try to help you in any way I can.
And in that regard, the REST Report works far better than anything I've ever seen or heard about, and that's after hearing about hundreds of "answers" and ideas that were intended to drive servicers to be responsive to homeowners.
Consider the couple who I heard from a couple of weeks ago:
According to their attorney, when they ordered the REST Report they already had a sale date. The servicer was Chase who had denied their loan modification saying only that they had failed the NPV, nothing more. Frankly, they didn't have much hope, but had read about the report so decided to give it a try. Not only did Chase cancel the sale date, but they approved a permanent modification in 13 days!

Or consider the story of the 60 year-old Southern Californian who I interviewed and who explained that he'd endured the personal hell of going through 13 sale dates in a 14-month period with Litton. He was offered the REST Report and within three weeks was granted a trial modification a few months ago. Last week Litton granted him a permanent modification.

Or what about a Northern California family who I also interviewed and who, after more than a year trying to get Wells Fargo to modify their loan, received a trial modification just four business days after sending in the REST Report… from $3800 to $2200! Three months later, just last week as a matter of fact, Wells approved their permanent modification.
And there are literally dozens, or perhaps hundreds of others who can tell similar stories. It's truly remarkable.
Will any of that happen tomorrow? I have no idea, and I'm not prone to guessing what our "friends" the bankers are planning for our future. The only thing I've learned about banks these last two years is that I will never trust them for anything again. If Bank of America someday tells me the sky is blue, I won't be making picnic plans without looking at the sky myself, and even then I'll be bringing an umbrella and make sure the car's parked near by.
And then there's the issue I'm about to start writing about: Do these banks have the right to foreclose at all? And I think as you will see, the answer in hundreds of thousands of cases is no, they do not. It's now been written about in the mainstream press that the banks have been hiring lawyers who have been forging documents in order to foreclose, and even the Florida Attorney General has said that it appears that many thousands of foreclosures were approved by the courts based on these forged documents.
So, if you're of a mind to invest the time and money suing your bank, I'm on your side 100% of the way. But, make no mistake about it… there are no guarantees found down that path either, and not everyone is cut out for such litigation against a major financial institution, especially those who reside in a non-judicial foreclosure state where it's that much harder to file such an action. Not impossible, by any means, and I'm looking to report on every single success, but it's no bed of roses no matter how you slice it.
So, that's what I can say about the REST Report and getting a loan modification. If it's something you want to do… get your loan modified, that is… my advice is not to try it without running a REST Report. You can run a REST Report anytime, even if you've already been turned down because they say you've failed the mysterious NPV. You'll know for sure once you've run your own REST Report, and you'll have the detailed numbers you need to push back and appeal the decision.
If you have a REST Report, you have the data you need to push back and take it to the highest level of appeal… including the courts where the report has been used successfully several times over this past summer. In point of fact, even if you were to suing your lender over a breach of the HAMP contract, for example, the REST Report, according to several trial attorneys, would be a very important piece of evidence used to establish your qualification for the program to the judge.
Why Does it Work?
You might want to read an article I wrote recently titled: Inside Chase and the Perfect Foreclosure. Besides it being interesting as all get-out, it also showed me and others why the REST Report has been so effective. The ex-Chase employee I interviewed in the article spoke about how he was awarded a big portion of his bonus based on documenting everything that came in as part of the borrower's file. He also talked about how servicers like Chase are concerned about investors coming in to audit their files.
So, it would seem that if your REST Report shows the investor would come out ahead by modifying, it would make it that much harder for the servicer to turn down such a modification, as making a decision not in the best interests of the investors would violate the Pooling and Servicing Agreement, and could therefore become the basis for a law suit against the servicer. Just something to consider…
The Cost Involved…
Different firms do have different prices for the REST Report, and there's good reason for this. For one thing, some firms choose to offer the REST Report on a stand alone basis, and others offer various levels of ancillary expert support services packaged with the report. But regardless of which firm you choose, it's not cheap… about $795, give or take, seems to be about the average advertised price for the report alone.
The reason is two-fold. For one thing, the REST platform is part of a multi-million dollar software platform, it's not generated using something off the shelf, like Microsoft Excel. It's a "loan disposition analysis" system that knows the thousands of variables needed to make the sophisticated calculations required to generate an accurate report that can withstand any level of scrutiny. Secondly, it doesn't happen when someone snaps their fingers. Law firms report that it takes at least 3-4 man-hours to run a report and review it thoroughly with a borrower, and that time costs the firms money, in addition to the dollars spent marketing and training a staff knowledgeable enough to run REST Reports and advise homeowners on how they can be sued in various situations.
BUT PLEASE BE CAREFUL WHO YOU PAY TO RUN A REST REPORT. THERE ARE ALREADY PEOPLE ONLINE WHO CLAIM TO HAVE ACCESS TO THE SYSTEM BUT DO NOT. AS I FIND THEM I WILL MAKE SURE THEY ARE CLOSED DOWN.
MEANWHILE, CHECK WITH MANDELMAN MATTERS WHERE I WILL BE POSTING A LIST OF THE FIRMS AUTHORIZED TO OFFER THE REPORT.
AND UNTIL THE LIST IS UP, EMAIL ME AT MANDELMAN@MAC.COM IF YOU'RE UNSURE ABOUT THE FIRM OFFERING YOU THE REST REPORT.
So, all in all, I couldn't be more pleased at how the REST Report has performed and more than 1300 reports have now been run. But, please understand… the REST Report is only a report that shows whether the investor who owns your loan will make more money by modifying your loan as compared with foreclosing on your property. Because if that's not the case, there's nothing you can do… banks and investors are only concerned with money. And nothing is going to change that.
But, it's a lot better to know what's coming than to find out after paying trial payments for God-only-knows how many months before learning you don't qualify.
I'm sure you have questions about the REST Report and if you would like to discuss the topic further with me, you can always feel free to reach me at mandelman@mac.com. My readers always get preferential treatment… wink, wink.
I'm truly happy to help, and again, as I've disclosed in the past, Mandelman Matters does receive a small percentage of each report run… a very small percentage, however, and nowhere near an amount that would lead me to recommend something I wouldn't use myself without hesitation. In point of fact, I wouldn't even consider applying for a loan modification without having run my own REST Report. And you… pun intended… can take that to the bank. (Sorry, I couldn't help that.)